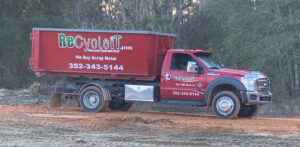 Many people are quick to call their waste management company when they are doing a home remodeling project or any trash removal/clean up, but did you know that renting a Roll-Off Dumpster may actually be your best option?
Many situations make renting a roll-off dumpster a great decision including home or office remodeling, demo and clean up, debris removal and much more! If you are putting new siding on, tearing up the floors and putting new ones down, stripping wallpaper or putting on a new roof, a dumpster on site will make the entire project including clean up, easier to handle.
Here are some benefits of using a roll-off dumpster for your projects.
1) Improved Efficiency
When you have a roll-off dumpster on site, you don't have to worry about trash removal. Just bring all your waste to the dumpster and stop wasting time driving it to a dumpster. 
We can even deliver the dumpster right to your driveway and it can fit safely in a spot the size of a car.
2) Safer working conditions
Instead of piling all your waste at the curb, you can safely store It in a dumpster. Sharp objects at the curb or waste that people can fall over poses a risk. Whether someone is walking by at night or even driving by, it's much safer to keep your waste and debris in an enclosed container. 
3) Versatility
With a roll-off container, it makes it easy to throw away large and small debris. Whether it's roofing, drywall, old furniture or appliances, or even yard waste it will all fit in the container. Looking to clean out your garage? Put a dumpster in the driveway and removal is easy. 
4) Improved Compliance
There are some items that you cannot dispose of in a container such as hazardous waste, wet paint and other similar items. You can always contact your local authorities to see the laws and regulations in your area.
 We cannot accept hazardous waste, wet paint, gas cans, batteries, tires, aerosol cans or A/C Freon tanks. When you rent a Roll-Off Dumpster from us, you can have peace of mind that all your waste is being disposed of properly. This reduces your chance of any liability or fines of improper disposal. 
5) Go Green!
Using a single large dumpster is actually easier on the environment. You can fit much more waste in one dumpster that is removed in a single trip than to make multiple treks to the landfill.
6) We Make It Fast and Easy
No hidden fees. No drop charges. No forms to fill out. When you arrive, we can swipe your credit card on a tablet. Feel at ease that we will handle everything and all you have to do is fill up your dumpster. 
If you are looking to rent a roll-off container for your next job, give us a call so we can help you out with your project. Some companies may take 5 days to get your dumpster, we can have it there the next day and sometimes the same day. 
Call us now at 352-343-5144 or e-mail Blake at [email protected].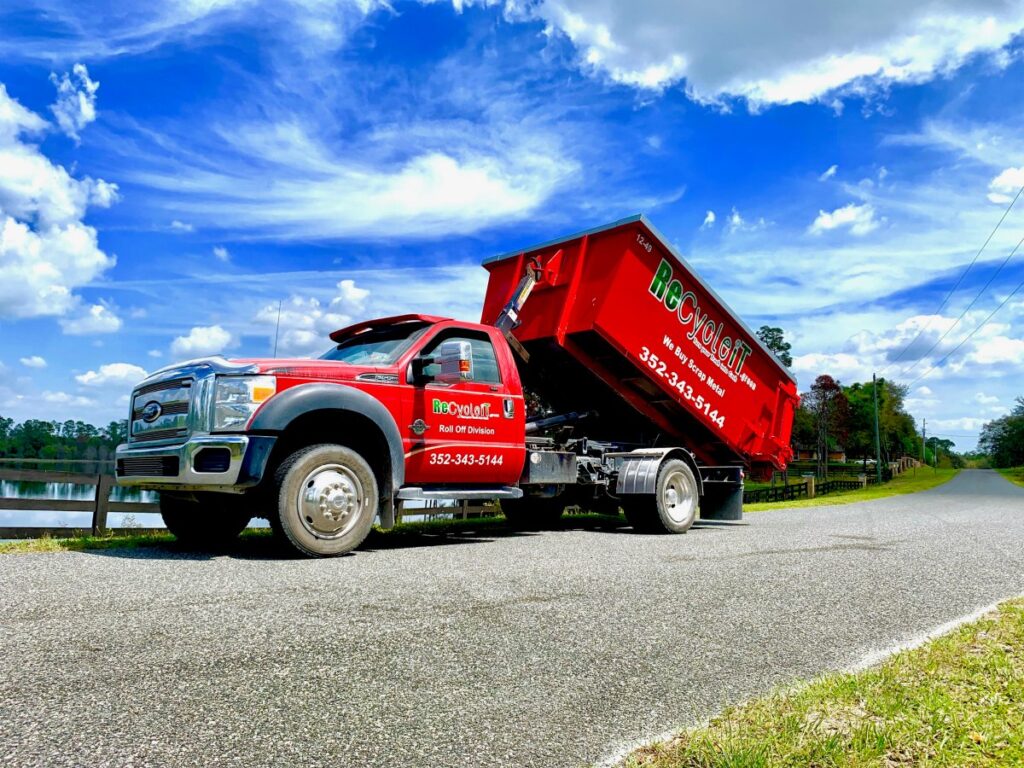 Sources:
https://www.milehighrolloff.com/8-benefits-of-roll-off-containers-for-your-business/
https://delawarebusinesstimes.com/sponsored-content/sponsored-content6-surprising-benefits-dumpster-rental-roll-off-trash-removal/
https://www.budgetdumpster.com/blog/the-benefits-of-dumpster-rentals/