Roll-Off Dumpsters

for Rent

RecycleiT offers roll-off cans nicknamed driveway dumpsters because of their convenient size. These dumpsters are considerably smaller than the typical 20-30 yard can and are the size of a typical parking space but still hold 12-cubic yards of debris.  Each can is approximately 12 ft. long x 8 ft. wide x 5 ft. high.

Being a family-owned business, we know you as a human, not an account number. If there is an issue, you can call the number on the dumpster and get a response instantly from our team who has knowledge of your location.

Paying for our services is simple.  No hidden fees. No drop charges. No forms to fill out. When we arrive, we can swipe your credit card on a tablet.

These roll-off dumpters are for collecting scrap metal only. Rent a roll-off dumpter from RecycleIT and we'll haul away all your scrap metal for you!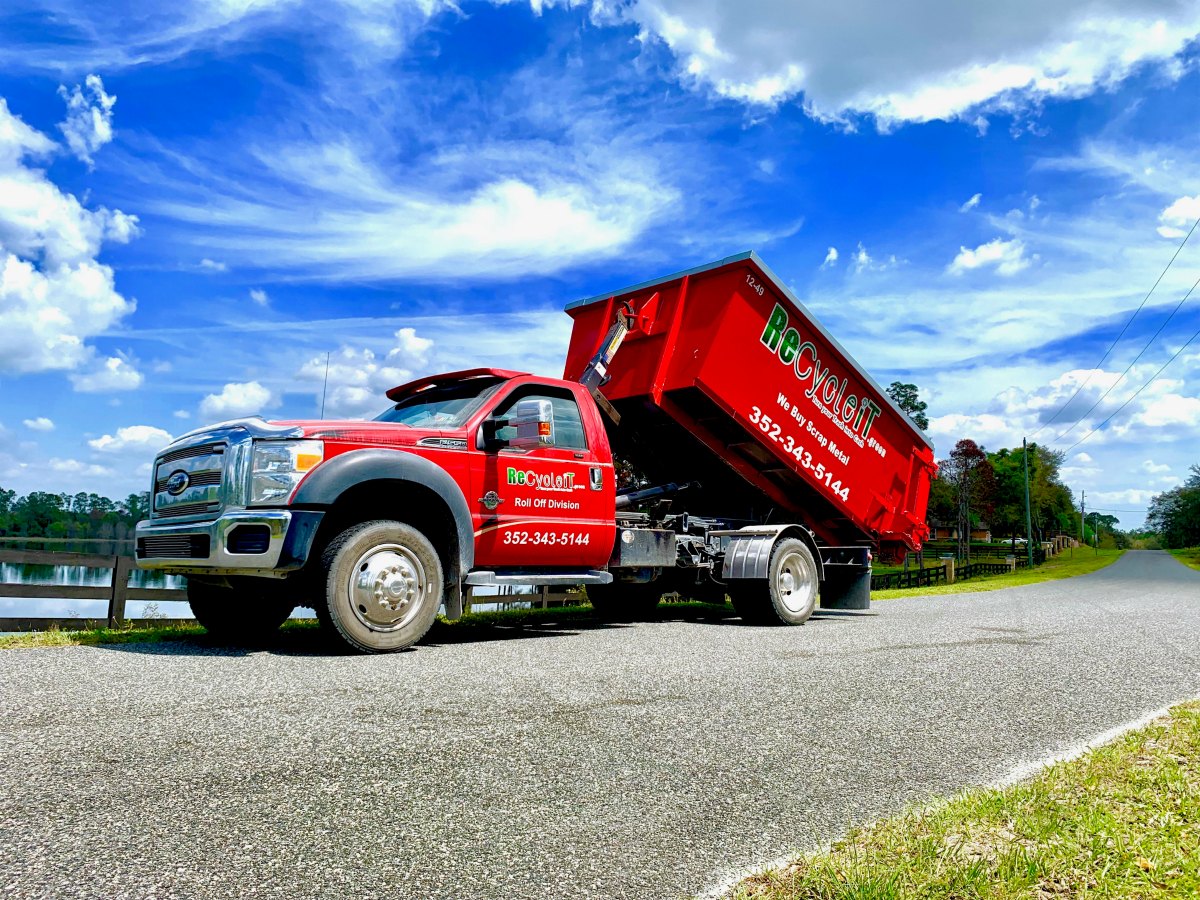 Benefits to using our Roll-Off Dumpsters:
Locally Owned
Compact Size
No Damage
Fast Service
Fits in a Parking Spot
Great for Scrap Metal
Fast Turn Around Service for Contractors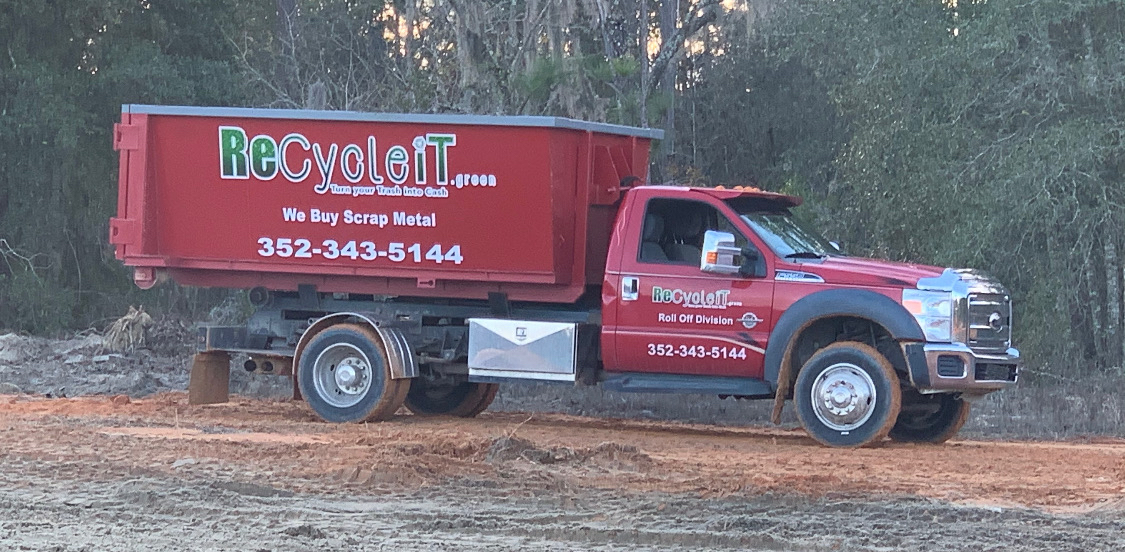 I have been recycling for decades. The staff are friendly and service is fast. You can see from the efficient operation they intend to get you in and out quickly! Close to main road, Recycle it, makes it even easier to recycle.
Still not sure if we are right for your project?
Other companies could be 5 days out before you can get a dumpster delivered and typically collect before the truck shows up. With RecycleiT, we can have it there the next day and sometimes the same day.
Another advantage is that our trucks – that deliver and retrieve the cans – are considerably lighter weight than the standard double-axle, 35,000 lbs. trucks that other companies use. This avoids damage to concrete sidewalks and driveways, dislodging pavers and digging deep ruts in grassy areas. When dropping our cans, we also put pads down so that they will not mar driveways and other surfaces.
Many contractors are pleased with the ability to nimbly place the can in the perfect spot whereas the bulky 20 – 30 yard cans are challenging to place in small areas.
Area's We Service
Eustis, FL
Tavares, FL
Mount Dora, FL
Sorrento, FL
Umatilla, FL
A few more things you should know:
 We cannot accept hazardous waste, wet paint, gas cans, batteries, tires, aerosol cans or A/C Freon tanks. Our services are restricted to construction debris (C&D) including roofing materials, drywall, and non-pressure treated wood. We also take yard debris, metals, and appliances.
Can It's sister company is Recycle It. This size can is perfect to load aluminum, copper and steel recyclables. Call us for price quotes.
 Please note, these roll-off dumpster rentals are for collecting scrap metal only.